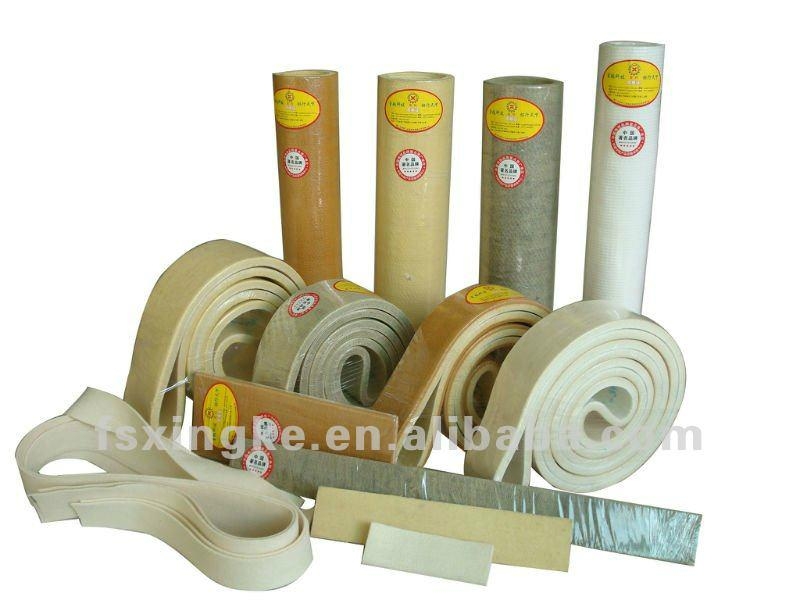 welcom to our site! we believe in great service every time,all the time
Our company specializes in producing high temperature industrial felts, belts and sleeves for aluminum extrusion industry. They are mainly used for aluminum extrusion and protect aluminum surface to avoid any vitiation. Our product quality and technology are leading in the same industry. Our products not only have enjoyed great popularity in domestic market, but also make international customers be acquainted with our products.
materials(Kevlar, Nomex,Polyester,PBO)

Our competitive products include
1.nomex space cover Felt/Belt
2.280 Centigrade Degree Nomex Endless Belt,felt,roller
3.480 Centigrade Degree kevlar Endless Belt,felt pad and roller sleeve
4.480 Centigrade Degree Carbon fiber and kevlar Felt Sleeve,belt and felt pad
5.600 Centigrade Degree PBO Felt Sleeve,endless belt,felt pad
6.180 Centigrade Degree Polyester Felt Sleeve,belt ,felt pad

Your inquiries at any time are highly appreciated. We look forward to building a good business relationship with you.